HH Partners reviewed the data protection practices at MaaS Global, which helped MaaS Global to prove its great culture in data protection and verify and build on its current practices.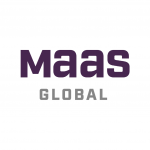 "MaaS Global is a young and fast-growing company with personal data at the core of its business. We wanted to prove to our key stakeholders that our data protection practices are excellent, but it was difficult to find service providers who could offer a review of data protection practices resulting in a readily consumable report", explains Päivi Aarnio, Data Protection Officer and Legal Counsel at MaaS Global. "HH Partners understood our need immediately and their international references convinced us of their leading expertise in the field. The report was done timely, efficiently and it also gave us guidance going forward – for example, how to scale our data protection activities along with the growing business."
"MaaS Global can be commended for having a great culture in data protection. This is reflected in their leadership, organization, competence development, data protection practices and the actual documentation created. While data protection work is an on-going effort, a data protection review can help key stakeholders in understanding the current situation and give pointers and priorities for next steps", notes Partner Martin von Willebrand. "We are increasingly seeing domestic customers move from a GDPR frenzy to more mature compliance activities. Data protection reviews, both small and focused as well as wider efforts, are becoming crucial tools for organizations in assessing and developing their data protection activities."
Fostering a culture of data protection is an increasingly important strategic asset for modern companies. Data from customers and partners enables new services and value, but requires winning the trust of stakeholders and data subjects. Data protection compliance can be both a driver for value and, if not managed well, a source of liabilities. Data protection reviews can be used also as due diligence elements in transactions.
For more information, please contact:
Martin von Willebrand, Partner, Head of Technology and Data Protection
---
MaaS Global is the company behind the Whim app. Honoured with multiple innovation awards both in Finland and abroad, MaaS Global implements the Mobility as a Service concept by building the world's first mobility ecosystem. MaaS Global aspires to improve the level of service in the transport sector by combining public and private transport services from shared cars to taxis, rental cars, trains, buses and city bikes. MaaS Global currently employs 60 people.
HH Partners is a Helsinki-based law firm focusing on Technology, Intellectual Property and Transactions, with Data Protection and Open Technologies being key parts of its Technology practice. The majority of Data Protection work at HH Partners comes from international clients via the firm's international networks. HH Partners serves many well-known global brands. Partner Martin von Willebrand is recognized as a Thought Leader in Data by WhosWhoLegal.