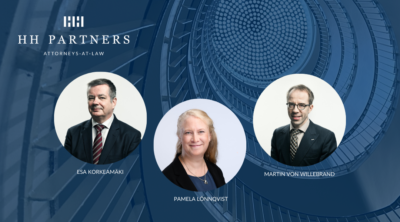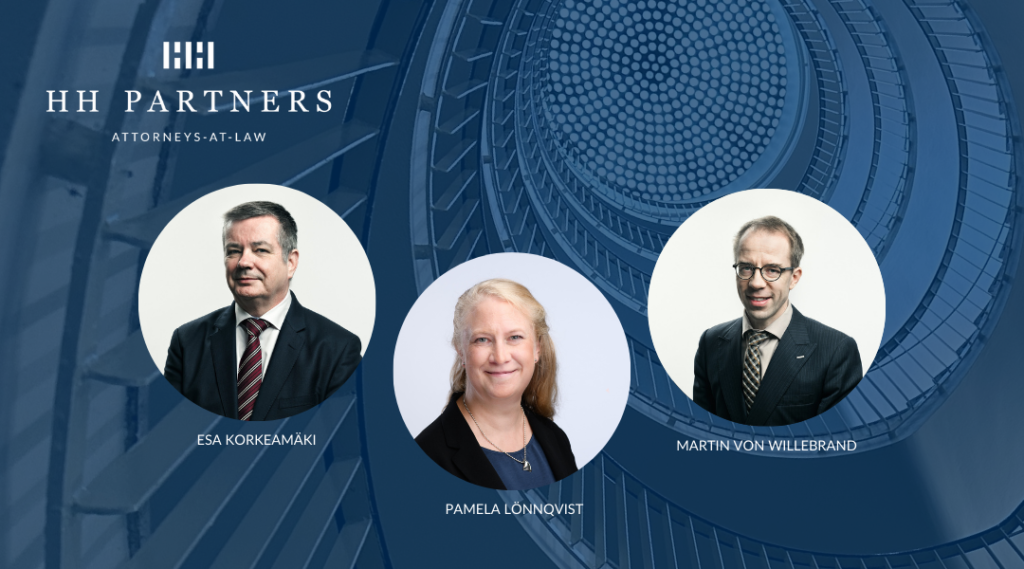 We are delighted to announce that our Partner Esa Korkeamäki has once again been recognized as a "Trade mark star 2023" and Partner Martin von Willebrand has been recognized as a "Transactions star 2023" in the newest edition of IP Stars.
We are pleased to announce that Senior Legal Advisor, Intellectual Property Pamela Lönnqvist has been recognised for the first time as a WIPR Leader in 2023 by World IP Review joining Partner Esa Korkeamäki, who has been ranked in previous editions of WIPR Leaders.
WIPR Leaders profiles leading intellectual property practitioners from around the world. WIPR Leaders ranks over 1700 professionals from 68 countries, and offers a comprehensive directory of the leading IP professionals from all around the world. The Leaders featured in WIPR Leaders were chosen after a four-month nomination period during which WIPR Review sought views from 12 000 IP professionals.
IP Stars from Managing IP is one of the most prestigious and comprehensive international publications in the field of IP and has been active since 1990. The survey ranks leading firms and individuals practicing in intellectual property in over 70 jurisdictions.