Our Partner and Head of Transactions, Ville Öfversten, acted as counsel for the Finnish steel service company Feon Oy in the acquisition of the Finnish Akaa Steel Oy.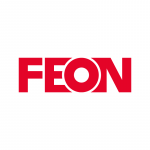 Feon Oy, owned by the family-owned Onvest Oy, is the largest Finnish steel service company on the market, with customers in the machinery and equipment manufacturing and steel construction industries. Together with its subsidiary Oy Alusteel Ab, Feon has a total turnover of about EUR 170M and employs around 220 persons in Finland.

Akaa Steel Oy, founded in 2007 and located in the town of Akaa in the Southern Pirkanmaa region, specializes in the manufacture and wholesale distribution of sheet steel products.
---
HH Partners has extensive experience in both international and domestic transactions that require versatile expertise to be successfully carried out. We assist our clients in all phases of the transaction: planning and structuring, due diligence, drafting the necessary documents, negotiations, and taking charge of the target. In addition to our transaction experts, other specialists in our firm, such as IPR, software licensing and tax lawyers, are also available where necessary.
Further information
Transactions / Attorney, Partner Ville Öfversten