HH Partners has joined TAGLaw – a worldwide alliance of independent law firms. TAGLaw members are selected carefully based on professional competence, reputation and recommendations from existing members. In Chambers Global 2013 TAGLaw achieved the "Elite Law Firm Network" -status , a status only attained by few networks world-wide.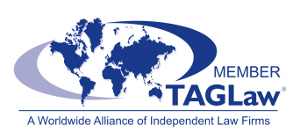 "Four of our five partners were interviewed prior to joining TAGLaw. A TAGLaw analyst had researched us prior to interviews. We are convinced of TAGLaw's commitment to quality", explains Markku Korvenmaa, Managing Partner. "Since 145 law firms from over 80 countries belong to TAGLaw, TAGLaw enables us to serve our clients globally, yet effiecently and with trusted law firms. We have been members since 2013 and we have already noticed TAGLaw to be a strong network."
Members of TAGLaw meet several times yearly. Typically there are two joint international meetings per year and then regional meetings, for example in Europe, North-America and Asia. In addition to networking, the meetings focus on developing law firm business.

HH Partners belongs also to a European wide Ecomlex-network, which focuses on techonology, e-commerce and privacy questions. "Ecomlex-network has strengthened our technology law practice for over 10 years. Now TAGLaw complements our international networks by a full-service business law offering world-wide. Within Europe in technology related assignments we will continue using Ecomlex" says Martin von Willebrand, partner and Head of Techonology practice.
More information on how TAGLaw can help your business, please contact Markku Korvenmaa or Miika Erkkilä.