Netplaza Oy, a telecommunication and network operator service provider, gains support on the rapid growth of recent years after Cinia Oy acquired the entire share capital of Netplaza Oy. HH Partners acted as an adviser to the seller in the transaction.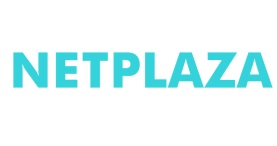 According to Tommi Linna, the Managing Director of Netplaza Oy, "Netplaza has grown rapidly in the recent years as Finland's largest provider of independent regional fiber optic network design and operation services. By serving our regional network clients, we are actively involved in extending high-speed fiber optic connections and broadband services to reach all households and small businesses all over Finland. Cinias' expertise, the comprehensive core network in Finland and fast international connections support our growth targets".
"Working with HH Partners was good and their skills were of great benefit in the fulfillment of the arrangement", notes Linna.
In addition to regional network services, Netplaza seeks growth by expanding business and municipality telecommunication services to new geographic areas.
Ari-Jussi Knaapila, the Managing Director of Cinia Oy, explains the significance of the acquisition, "Netplaza has advanced know-how in the provision and construction of telecommunications and IT services. Due to this acquisition, Cinia is able to develop its services to be more diverse and expand the coverage of its services geographically. Getting Netplaza Oy as a part of Cinia will help us in the implementation of our growth strategy and will open us a lot of new doors to involve us as a part of the digital success stories".
For more information on the services of HH Partners related to mergers and acquisitions:
Ville Öfversten
Mergers & Acquisitions
For more information on Netplaza and the acquisition (in Finnish):
https://www.cinia.fi/arkisto/netplaza-kiihdyttaa-kasvuaan-cinian-tuella.html