HH Partners acted as legal advisor of sellers of Seravo Oy in the acquisition of Seravo Oy by Miss Group.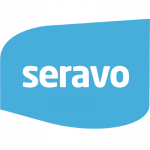 Seravo Oy is the world's fastest WordPress server provider and offers premium hosting services and upkeep for over 4,000 WordPress sites.
Miss Group  is an international web hosting group that offers a range of hosting related services including web hosting, domain registration, VPS, dedicated servers, website builder, SSL-Certificate, SEO Tools, web security and domain management. The majority of Miss Group is owned by Perwyn, an international private equity and growth equity investor.

Partner Martin von Willebrand of HH Partners advised the majority sellers in the transaction. Read more about the transaction.
---
HH Partners' M&A specialists have a solid experience in transactions from a wide variety of industry sectors, including technology, financial services, energy and shipbuilding industries. Please see more about our services regarding transactions.