LocalBitcoins is one of the world's leading Bitcoin exchange services and peer marketplaces. LocalBitcoins' weekly volume of exchange is over EUR 40 million divided into over 40 currencies. Although the company's operations are quite international, the company has strong roots in Finland.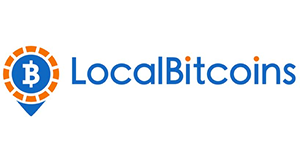 "The company's strong growth led to the need to re-evaluate the corporate structure of LocalBitcoins. The method chosen was a demerger, which enables the development of different business areas as their own companies, and thus, e.g. committing key persons to the business through ownership", says Ville Öfversten.
"HH Partners' service is straight forward and efficient. Schedules have been kept and HH Partners has acted as a knowledgeable partner in solving legal issues in the industry", commends CEO Jeremias Kangas.
"We have been privileged to follow and participate in the development of a pioneer and a forerunner of the industry", said Partner Martin von Willebrand. "We have supported LocalBitcoins in numerous legal issues regarding cryptocurrencies and the operations of LocalBitcoins."
More information on HH Partners' mergers and acquisitions services: Ville Öfversten, Attorney-at-law.
More information on HH Partners' technology services: Martin von Willebrand, Partner.