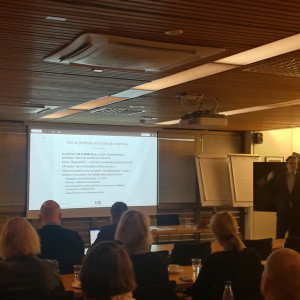 The Finnish Centre for Open Systems and Solutions, COSS, hosted an event on the EU General Data Protection Regulation (GDPR) in Turku on November 17th. The participants of the event consisted of over 30 decision-makers and professionals from municipalities of Finland Proper. The theme of the seminar was data protection in schools and municipalities.
One of the presentations in the event was given by our lawyer Henri Tanskanen, who lectured on the key principles of the new regulation especially from the point of view of the data controller.
See COSS's article for more information (in Finnish).