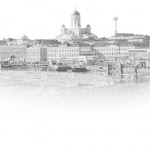 Intellectual Property
Intellectual property, such as trademarks, patents, industrial design rights, copyright and trade secrets, often forms a significant asset in a company's strategic portfolio. Also, marketing law related aspects often interconnect with trademark matters, in particular.
We have extensive expertise and experience in handling a wide range of intellectual property disputes, including patent, trademark, copyright and employee invention disputes. The accurate identification of intellectual property rights and their timely and properly targeted protection, management and consistent exploitation constitute one of the key success factors for a company's business.
We take care of our client's intellectual property related needs, starting from the creation of a general IPR strategy, all the way to taking various IP rights into account in agreements, and/or reacting to possible infringements. Our professional skills within the area of IP law are further strengthened by our broad expertise in technology law.
The expertise and professional skills of our lawyers within the fields of IP and marketing law have for a long time been recognized in various international rankings within this field of law.