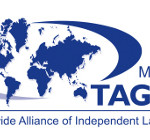 A large part of our assignments are internationally related. We have advised many global foreign companies as well as their Finnish subsidiaries and also Finnish companies in their international business. We handle for example contract negotiation, M&A, corporate matters, financing, dispute resolution and litigation.
Our lawyers have been long active in several international organisations. We write articles to international publications and act as speakers in international seminars. Our lawyers are particularly well represented in ranking publications. We have an extensive network all over the world.
We are a member of TAGLaw, a worldwide alliance of more than 160 independent law firms, providing a full range of legal services to clients all over the world. Founded in 1999, TAGLaw has quickly risen through the ranks and today, with more than 9,500 lawyers located in 400 offices in over 90 countries, is one of the world's largest legal alliances.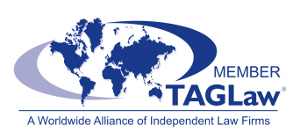 As a part of our strong focus to technology law, we participate in Ecomlex, a European wide e-commerce and technology oriented collaborative network of law firms. Our particpation in Ecomlex guarantees European wide technology law expertise (IT, e-commerce, privacy & data protection) to our clients. See brochure on Ecomlex
.